Street photography is almost a spiritual process for many because it is so personal and so akin to a kind of photographic enlightenment. I see things: moments just reveal themselves because I have put my self in the right situation for it to happen." Nick Turpin.
In this workhops we will focus our attention on the art of street photography. There are many definitions trying to pin down what exactly street photography is. It may or may not have people in it, may or may not be candid, may or may not be in public place... on and on.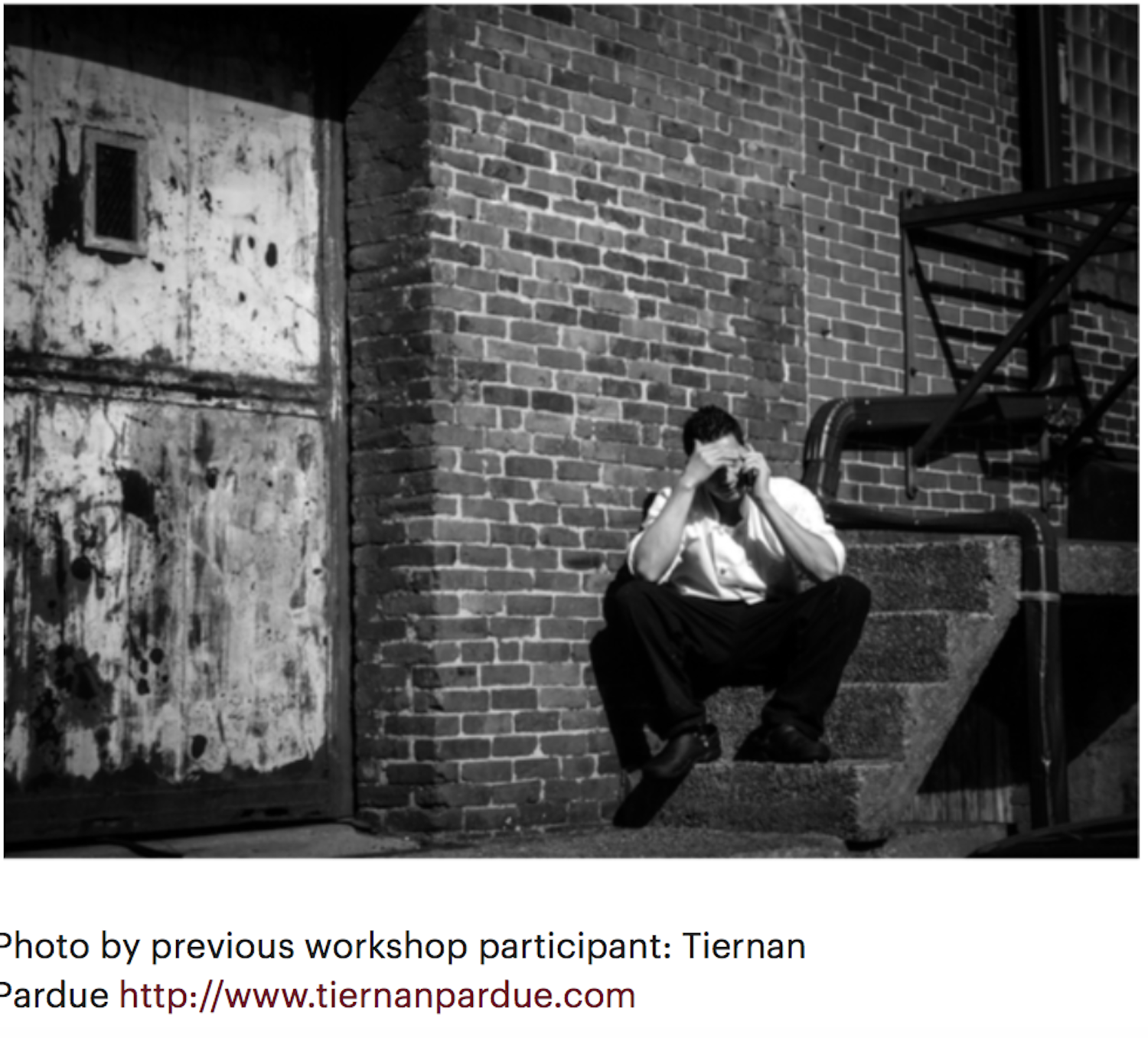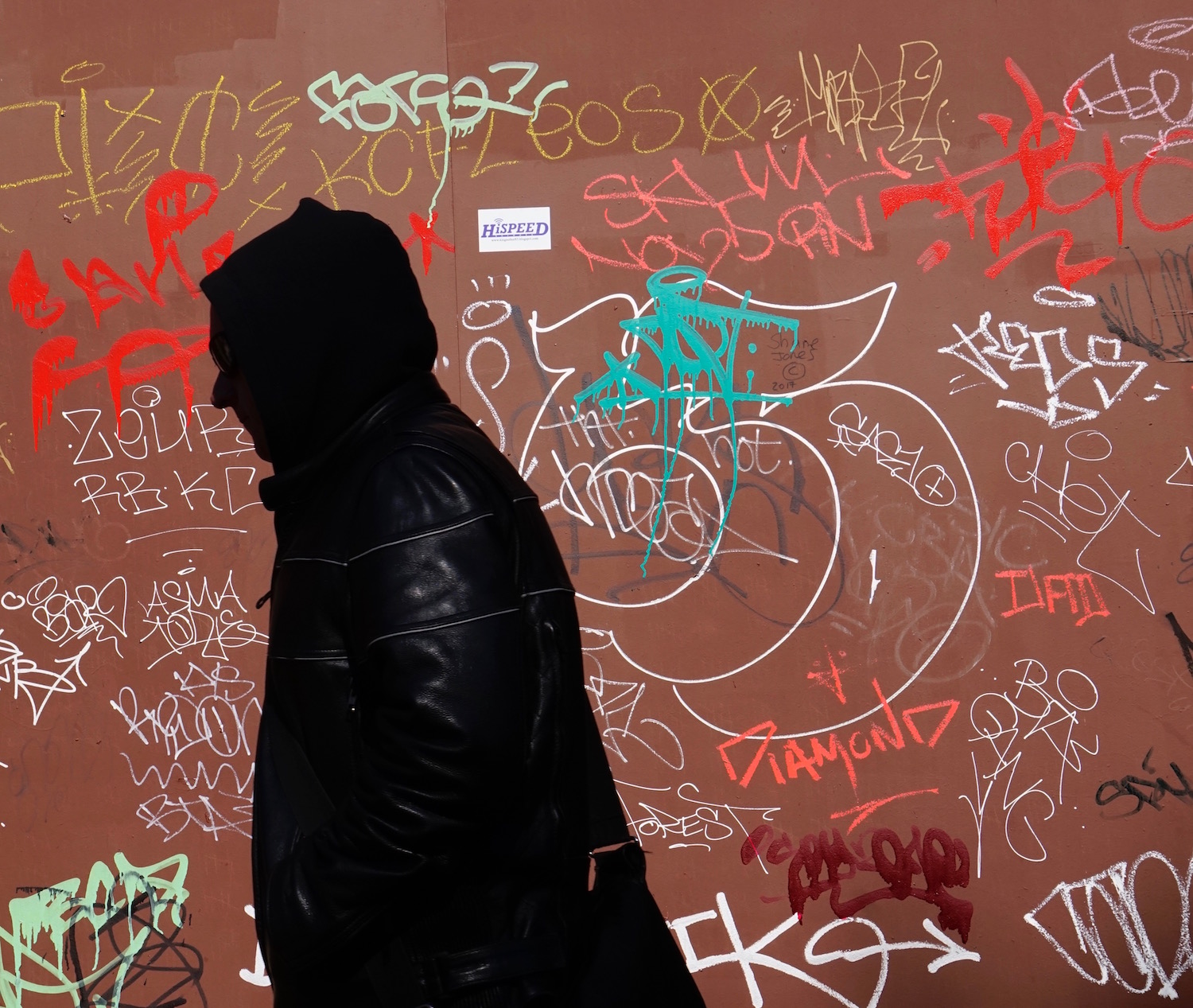 But what does seem to be true is that it shows some evidence of presence of people in an urban setting and it touches our soul. It makes us laugh, cry, or feel amused at how a glimpse of a moment of ordinary life can touch our hearts. Street photography offers us the opportunity to create meaningful images that tell a story. Are you ready to get started?
Another great technique is to shoot through glass or to work with reflections. This creates a more artistic feeling. I will set up several exercises to help you achieve this.
To SEE is very much about the moment. Being present, curious and creative are key skills we will work on. Timing is everything when it come to street photography and chance favors the prepared photographer. This workshop will help you understand where to stand, how to anticipate the action and what camera settings work best for catching the action. But mostly it will help you see creatively and notice what others miss.
"Let's focus on making memorable photographs. Photographs that stir us emotionally, that make us think about humanity, society around us, the people we interact on a daily basis, the small beauties of life that we pass up for granted, others who are suffering, and the hopes and dreams of everyday individuals." Eric Kim
Some of the topics I will cover in the workshop will be:
Ethical issues of what is and is not ok when it comes to photographing strangers.
• Timing and positioning so you increase the chances of getting the lucky shot.
• Composition of subjects within the frame and in relationship to each other.
• How to use elements of color, light, texture, and motion to evoke emotion and tell a story.
• How to simplify the shot so you capture the essence of the moment.
• Some basic camera operation tips will be offered if you need them to freeze the action and catch the moment.
How to get permission for the photo with out destroying the candid feeling.
This special workshop on street photography will introduce you to a step by step method for gaining confidence in photographing people. This is a essential skill for travel photographers, family photographers, and anyone interested in capturing the ordinary moments of life in a way that tells a story.
We will start at Harvard Square where there are plenty of people to practice on. People will be busy shopping, eating, and watching street performers so they will never notice you are photographing them for your class assignments. We will move on to a second location for the afternoon.
How the workshop is structured:
We will meet together at the Harvard Square where I will give a short introduction to the topic of street photography and show you sample photos.
You will be given specific photo assignments designed to build your skills step by step. I will provide handout cards so you can practice the assignments again after the class.
At the end class there will be social time where we will take a look at the photos of the day and give each other constructive critique. I highly recommend you plan on joining us for this part of the workshop.
Please RSVP right away to hold your spot in this class. I look forward to seeing you.
You do need a camera rather than an iPhone for this one but not a tripod. You will meet like minded people who love photography and you will learn some new skills at the same time. What a great way to spend the day!