This photography class in Boston will focus on composition. Learn the art of seeing abstracts and architecture. During this creative workshop we will focus on the left and right banks of Fort Point Channel. This will get the left and right side of your photographers brain working together to create stunning images.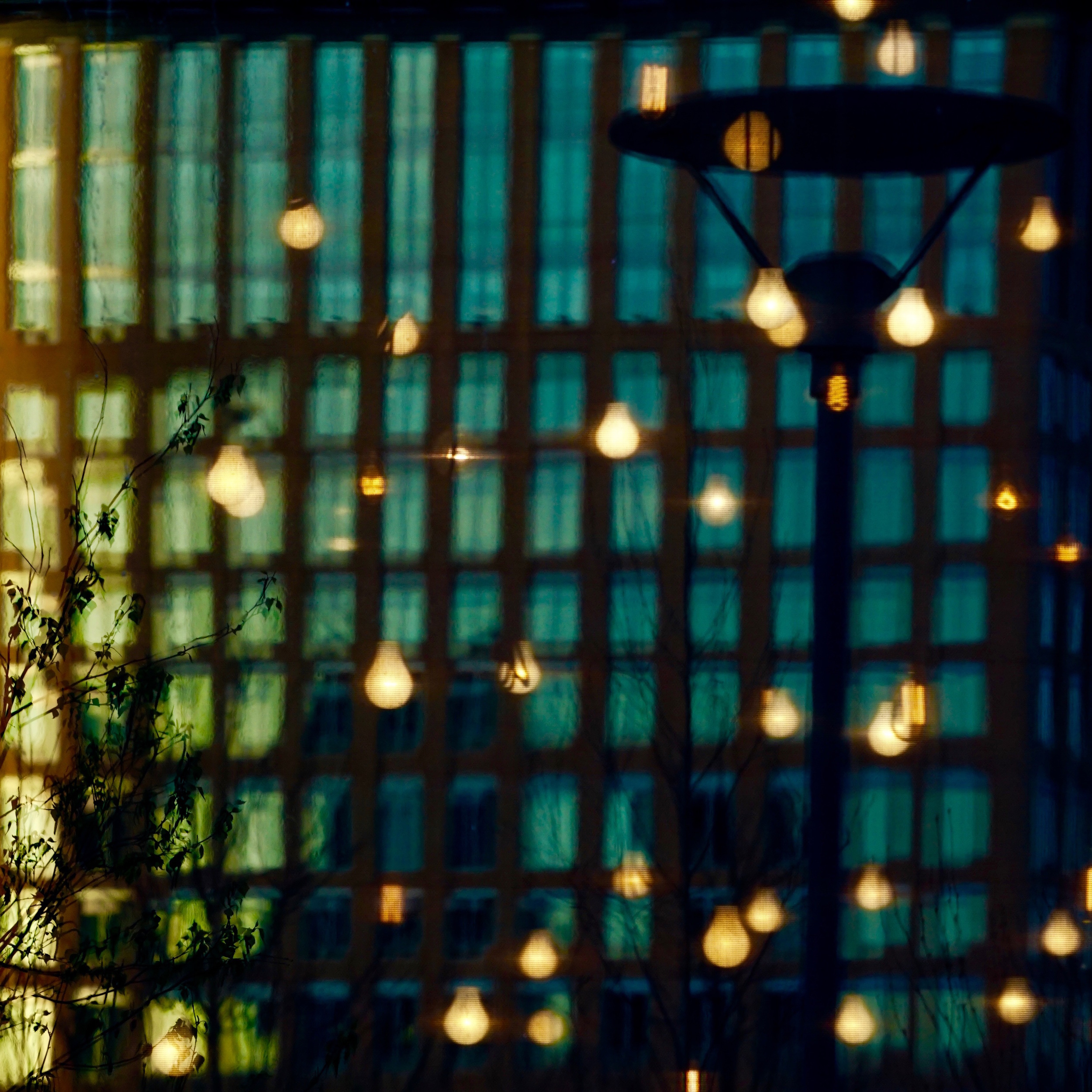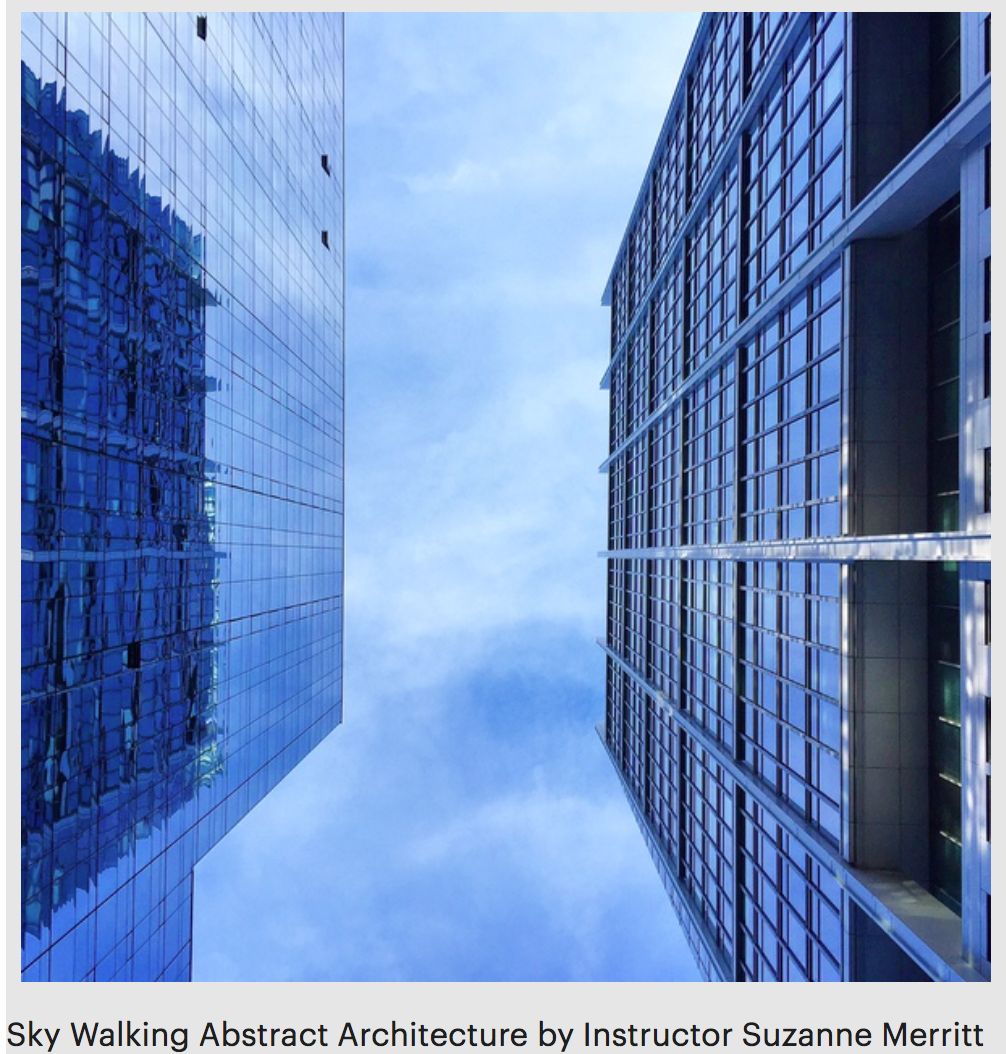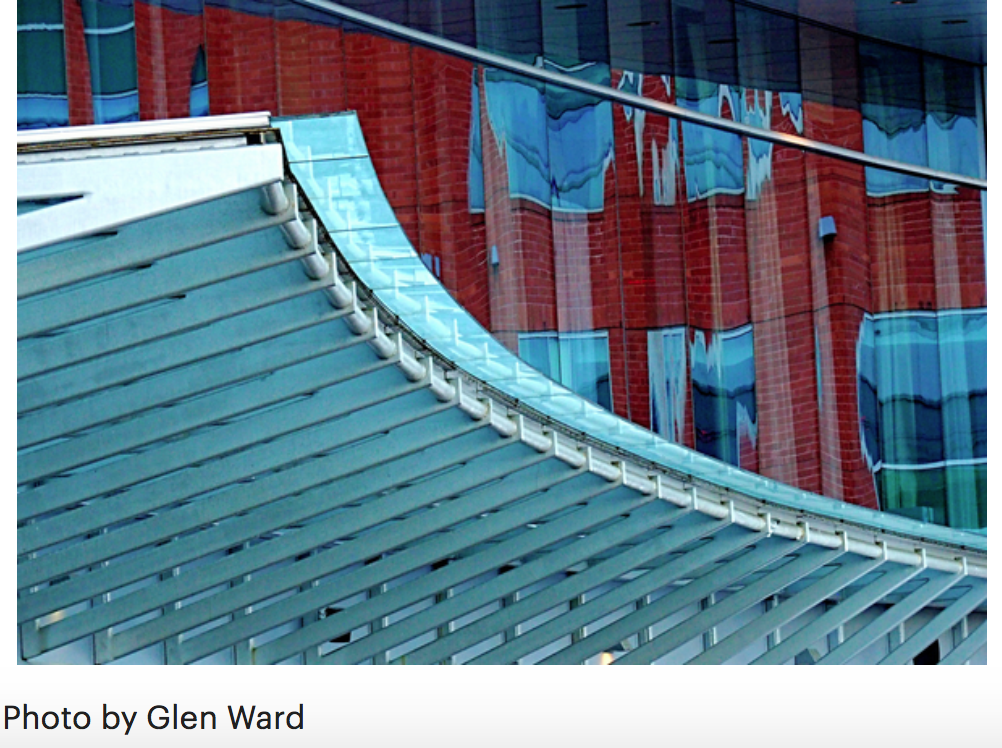 We will photograph sections of the Financial District and the Seaport District. These established and emerging districts face each other and are divided by the Fort Point Channel, which offers wonderful reflections of the buildings. I will provide maps if you are not familiar with the area.
There is a hidden structure to architecture what we will learn to reveal in our images. By learning to see patterns, visual rhythm and dynamic tension, you can compose your image in a way that captures our imaginations, inspires us and brings us joy.
An abstract photo is often viewed with the response, wow that's beautiful, but what is it? Abstract photos delight us even if we are not sure why. They are created in the moment you feel a shift and see something in a fresh way. I have developed some simple practices to help you feel that shift and see your world with fresh eyes. I will share 3 of these with you during the program.
Learning to see creatively means slowing down to notice simple details right in front of you the have the potential to make a great photo. The things other people walk right by will suddenly jump out at you begging for your attention.
First, we will meet in front of the Inter Continental Hotel near South Station. I will introduce you to some simple step by step practices for creative seeing so you can find beauty in the most unexpected places. I will show you some inspiring example photos to help get you started. I will help challenge your assumptions about what makes an interesting photo by giving you specific structured assignments. I design these assignments very carefully to build your skills step by step
You will have a chance to try these out right away with my guidance. You will receive individual coaching and critique while we are in the field shooting. This way you can be confident that you will be able to repeat the process next time you are out on a shoot.
We will work with color, texture, pattern, and light to make our photos come to life. As always, this is a non technical jargon zone. It is all about the creative act of seeing and capturing the moments of life with a fresh eye.
This workshop is for you if:
• You want to join a group of like minded people and learn some new photography skills.
• You are interested in abstract photography but not sure what makes a "good" photo.
• You are familiar with composition "rule of thirds" but not sure how to apply it to abstract subjects. We will go beyond the rule of thirds in this workshop.
• You are attracted to the visual elements of color, pattern and texture.
WE will play with ICM (intentional camera motion) for artistic effects.
Any camera is fine for this shoot. You can even use your iPhone if you like. This is a fun, fast paced workshop. So if you would like to meet other people who love photography and are curious about how to take better photos, I hope you will join us. If you do have a tripod and wide angle lens this is a good opportunity to use them.
If you need some extra help with camera settings we can do that too. I am keeping the group size small for this one. Only 10.
We will be staying out for Blue Hour, that magical time after sunset when the sky turns brilliant blue and the lights of the city start to come up. We will end class in a spot where you can take a spectacular image of the Boston Skyline.