We will meet at the Charles River Bisto/Cafe 1 David Mugar Way, Boston 02114 located next to the Hatch Shell on the Esplanade.
Nobody sees a flower - really - it is so small it takes time - we haven't time - and to see takes time, like to have a friend takes time. Georgia O'Keeffe
Blossoms of Boston are among the most popular subjects for photographers. I imagine you have already taken hundreds of GOOD flower photos. We love their colors, shapes, textures and energy. This workshop will focus primarily on blossoms since this is the weekend they are here and so soon they will be gone.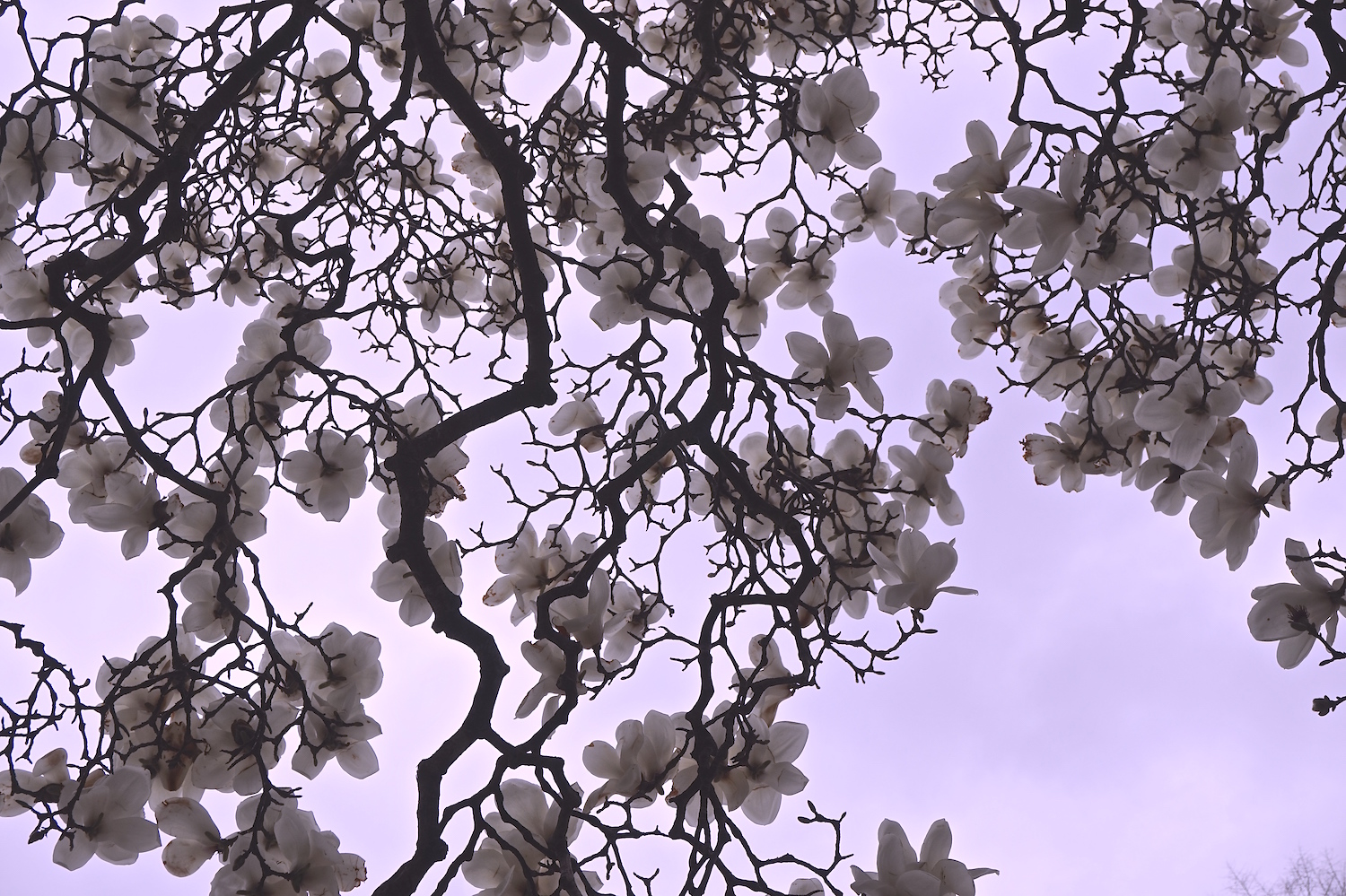 And with a little more creativity, you can take GREAT photos of blossoms. What is the difference? When you show someone a good photo of a blossom they say, oh that's nice. When you show them a great photo, they are touched, moved and inspired by the beauty of the image you have created. In this class you will discover how to really see and capture beauty in bloom.
Can you feel the quality of tenderness and quiet in the image above? This is because of the composition and because I paid attention to the way the light was playing across the surface of the petals in that moment. You have to really slow down to see the subtle beauty and that is what I help will do.
Have you ever taken a photo of a flower you thought would be great, only to discover it was boring?
Have you ever wondered how to capture the personality of a flower?
Or perhaps you think blossom photos are "cliche" but you are open to seeing them with a fresh eye?

Blossoms are a special subject for photography because they can tell a story, evoke an emotion and invite us to express our creativity.
You don't have to be an artist to see like one. In this class I will reveal the simple but effective ways you can see more creatively and express your love of beauty through your photos. There will be three creative assignments.
In the fun and informative class you will discover:
How to capture the translucent, ephemeral quality of a blossom
How to compose the shot for the greatest impact and drama
How to use color, texture and shape to express the beauty of blossoms
The class size will be small so you will also receive individual attention and critique so you can immediately improve the quality of your photos.
This is an intuitive approach to creative seeing, not a technical workshop. We will also help you move off the Auto setting on your camera and use aperture priority if you would like to experiment with shallow depth of field.
We will guide you step by step through a simple process of seeing creatively that you can use from now on not only when you photography blossoms, but other subjects as well.
The best part is, you will be learning with other Budding Photographers who share your love of photography and flowers. We will be meeting at the Charles River where the light is beautiful and the trees are in bloom. Details for exactly where will be provided once you RSVP.

Suzanne

Closest T stop Arlington on Green Line.
http://itunes.apple.com/us/book/flow-tography-better-photos/id499049037?mt=11&uo=4